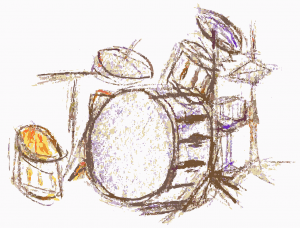 Yes, I do keep banging the drum about it, but I'm going to say it again.
The world in which we are doing business is changing rapidly and if you don't get onboard, you risk getting left behind.
Sustainability is more than just a hot topic. It's the only way for organisations to successfully move forward, innovate and future-proof their business.
All well and good I hear you say, but where's the hard proof? Well, perhaps some of the statistics below will put things into perspective.
There is an ever-growing mountain of evidence popping up on the web, which is streaming in from reputable sources like McKinsey, Garnier, HSBC and Google, who earlier this week released their "Sustainability And The UK Consumer: What Brands Need To Know".
In a nutshell, right now 75% of consumers across the UK agree that if we don't change the way that we live within the next 10 years, that we will jeopardise the future of our planet. With climate change now the 2nd most concerning issue across the UK (2nd only to worries about the NHS) it is an area of increasing consumer unease, with areas including Brighton, Cambridge, Exeter and Oxford being the most engaged in this topic.
Wondering what areas everyone is most tuned in to? Well, according to the report Think with Google, 92% of all sustainability related searches are surrounding carbon neutrality, 89% are focused on food waste and 60% are looking at recycling and plastics. What's more is that they're not just interested in learning. They want to take action too with a 101% increase in searches on ways to reduce our carbon footprint.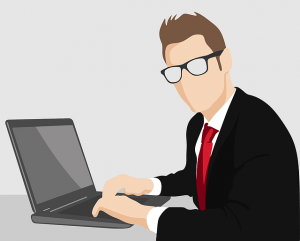 But what does this mean for B2C businesses?
Well, it means that your customers are expecting you to use your business for good. 55% of people have said that they feel it is now even more important for businesses to behave more sustainably since the arrival of the Covid19 pandemic.
When it comes to fashion, 67 percent of customers who were surveyed "consider the use of sustainable materials to be an important purchasing factor, and 63 percent consider a brand's promotion of sustainability in the same way" (McKinsey, 2020)
62% of shoppers stated that they cared about at least one element surrounding sustainability when they were purchasing their goods, and 72% of consumers favoured brands who's reflected their own values and beliefs. (Google, 2021), and according to a new report by Garnier, 73% of UK consumers want to be more sustainable in 2021.
In the words of McKinsey:
"Your company's purpose strengthens resilience and creates value – if it's genuine."
This has also been flagged up in the recent Google report and both point to the fact that your consumers are clued-in and want genuine, meaningful action. If they sense that you're jumping on the bandwagon and trying to pull the wool over their eyes with some good old greenwashing tactics this can do your company much more harm than good.
However, for those who ARE getting onboard in becoming a business-for-good, the average five-year compound annual growth rate of business who have harnessed the power of brand purpose on a strategic level have saw a growth of 30% (Google, 2021) and, according to HSBC, 96% of businesses felt that they were under increasing pressure to become more sustainable, and 86% expect their sales to grow over the next year from a greater focus on this area.
So, how's that for a round up of 2021's most notable stats, facts and trends for the months ahead?!
The areas surrounding sustainability, corporate social responsibility (CSR) and environmental and social governance (ESG), CAN seem like to lot to take on and without a dedicated team onboard, it can be difficult to know where to start.
My best advice to you is to start small. I'm not saying that you shouldn't have a big vision but start with manageable and achievable bite-size chunks and make those goals and outputs clear to your stakeholders. Transparency in your intentions, and your actions, is key, and through regular monitoring and evaluation it is natural that you might continue to make changes as you move along.
My second tip is to ensure that you start by getting your internal stakeholders onboard; and that means from boardroom to factory floor and everywhere in between. Communicate your intentions, take concerns and feedback onboard, shape your plans and get buy-in right across the organisation. Your employees, management and boardroom members are your champions and the face of your business, make sure that they're involved and can help you get to where you need to go.
For more information on this article, or to find out more contact me on Danielle@Triterra.co.uk